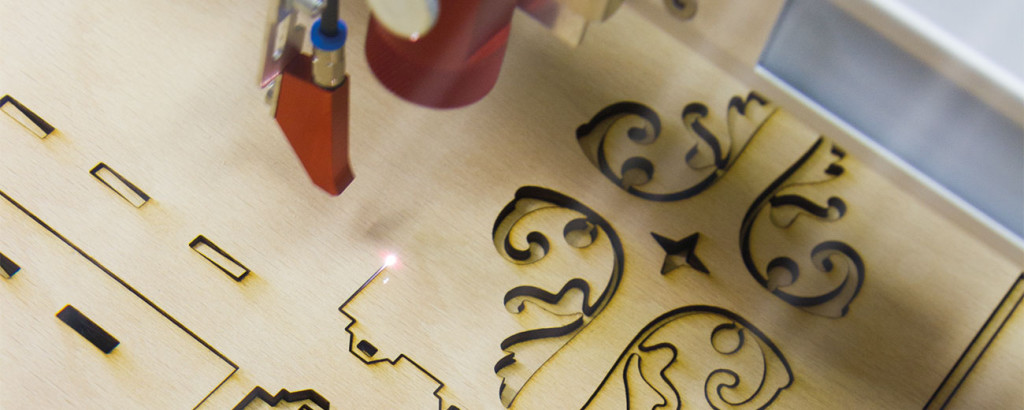 Laser cutting is fast and productive
Laser beam cutting with Trotec machines outperforms conventional cutting systems in terms of speed, throughput and productivity. Today, laser cutting can be done much easier and faster than ever before and is used in a wide range of applications and industries. As one of the world's leading manufacturers of laser systems, Trotec offers innovative laser cutting machines for diverse applications, such as cutting of acrylic, or laser cutting of architectural models, foils and films, signage, paper, toys, wood, and many more. In all applications and industries, Trotec laser machines stand for clean, fast and high-quality laser cutting.
Laser machines can be used flexibly
A laser cutting machine from Trotec can very easily be adapted to diverse application requirements. With the laser beam, individual batches can be cut just as easily and economically as mass productions; small workpieces are equally suited for laser cutting as large objects.
Maximum precision
Laser cutting machines from Trotec are equipped with integrated cameras that detect registration marks and automatically control the position of the laser at maximum precision, even if the original template is rotated, expanded or distorted.
Safe process
During laser cutting, there is no need for aligning or fastening the material. Users will never come into contact with open and moving machine parts. In short: A Trotec laser cutting machine is as safe to use as a CD player or a microwave oven. And it goes without saying that they additionally fulfil the most stringent safety standards.
Sharp edges
Laser cutting machines produce a perfect laser cut and always deliver sharp and clean edges that will not fray. When working on acrylic, a flame-polished edge is produced.
Profitable cutting process
A laser machine from Trotec stands for maximum quality, reliability, performance and speed. Besides, laser cutting is extremely profitable. Laser cutting machines are not subject to wear and tear, will consequently pay off quickly, and will maximize a company's income.
Trotec machines for laser cutting
Trotec offers you a wide range of flatbed laser machines for cutting a large variety of different materials